TOBIAS DANUM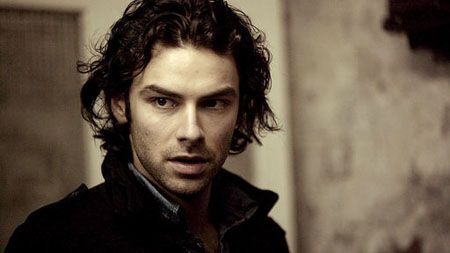 |TWENTY-FIVE|LORD|BLACK COURT|

Full Name:
Tobias Danum
Alias/Nick: Toby
Title:
Lord, Heir to Danum dukedom
Occupation: Noble
Affiliations:
Black Court
Race: Bordeveux
Appearance:
Tobias stands reasonably tall at 5'11, and his figure is that of one who has undergone knight training in his youth. He has the typical dark looks of the Danum family, with dark brown hair that is rebelliously dishevelled. His dark brown eyes are always bright and lit, sometimes with warmth of humour, but mostly with mischief.
Some would call him handsome (and Tobias definitely thinks he is), others would call him cute in a "dark, sinister way".
Tobias usually wears clothes befitting his status, opting for darker colours and plain designs, but rich fabrics. He is often seen in a dark tunic and breeches, although he'll sometimes wear loose white shirts for comfort.
The one consistent item is the Black Court ring on his right hand, bearing the Hound seal.
Personality:
Tobias was brought up as a nobleman in Bordeveux, and as such he has all the arrogance of one. He doesn't
think
he is better than most people - he knows it. It has only gotten worse since his official adoption as the heir to the Danum family, he knows he only has to mention the name and most people treat him with caution.
And you know what, it's fun. To see fear dilate the eyes, mouths dry and the inevitable stutter. His own misdeeds are few (so far), but Tobias enjoys using the infamy of his family to get his own way.
And isn't that the point of life? Oh sure, he was brought up to obey the Danum ambition, but surely it wouldn't hurt to have a little fun along the way? And even if it did, a little pain is always good.
Tobias likes to be the centre of attention, and he likes company. What is the point of doing something if you don't have witnesses? He also enjoys winding people up, when they find his presence annoying, that is all the more reason to stay.
And on his good side... Did I mention he was good-looking? Oh wait, personality - we'll just have to see if something good can be cajoled out of this Danum bastard.
History:
Tobias is the second son of Lord and Lady Blackthorn. His brother Micah, nearly ten years his senior, has long been the heir to the Blackthorn title and estate. Which left Tobias to grow up the unnecessary, but always popular second son. He knew from a young age that he was free from responsibilities, and spent his time as a boy enjoying the luxuries of his position, with none of the downfalls. With Micah so much older than himself, there was never any sibling rivalry, and Tobias was spoilt by his parents and older brother.
At the age of thirteen, when he started to be a little too wild, he was pushed into squire duties, and thus began his training as a knight. Tobias did fairly well with both sword and bow, being neither the worst, nor the best student. But where he excelled was bullying the weaker boys into submission, and making the stronger boys seek his approval. He started to learn how to manipulate those around him, and enjoyed listening to the stories the other squires and young knights had about the Blackthorn and Danum families.
At the age of eighteen, Tobias was knighted, along with many of his friends. He took the necessary tour of duty, then a year later returned to court to play the caddish second son.
It was only when he turned twenty-one, that he sat in a meeting with his father and his uncle. Tobias knew all about his cousin, Rhiann Danum (also Du Nord and deGrada), who lived in Tetel'ac and sought to return their family to the throne. But his Uncle Arthur feared that Rhiann would never return to Bordeveux - and as Duke Arthur Danum was well into his sixties, plans of succession needed to be made. For some reason, something about the intelligent and manipulative Tobias encouraged him to adopt the second son of his sister.
After it became official, and Tobias inherited the name of Danum, he moved into his Uncle's estate and began to learn everything he would need to know.
A few years passed, and Tobias was accepted amongst the Bordeveux nobles as the future Duke. He refused to settle down, or take on any responsibilities while his Uncle still lived, but he eventually agreed to an engagement with the daughter of another important Bordeveux family.
In the winter he turned twenty-five, a message came to the Danum estate bearing the illest news: Rhiann was dead. The official story was a natural death from over-exertion and illness; but the spies were running home as fast as they could with the real news - that Rhiann had been killed while attempting to escape imprisonment.
As soon as the news came, Duke Danum bid his heir travel to Tetel'ac and deal with the Black Court. Also, to seek revenge if it were possible.
FamilyFather
: Lord George Blackthorn
Mother
: Lady Sara Blackthorn
Brother
: Micah Blackthorn
Uncle/adopted father
: Duke Arthur Danum
Aunt/adopted mother
: Duchess Madrigal Danum
Fiancée
: Lady Nicole de Lancret
Cousin
:
Duke Edmund Du Nord II